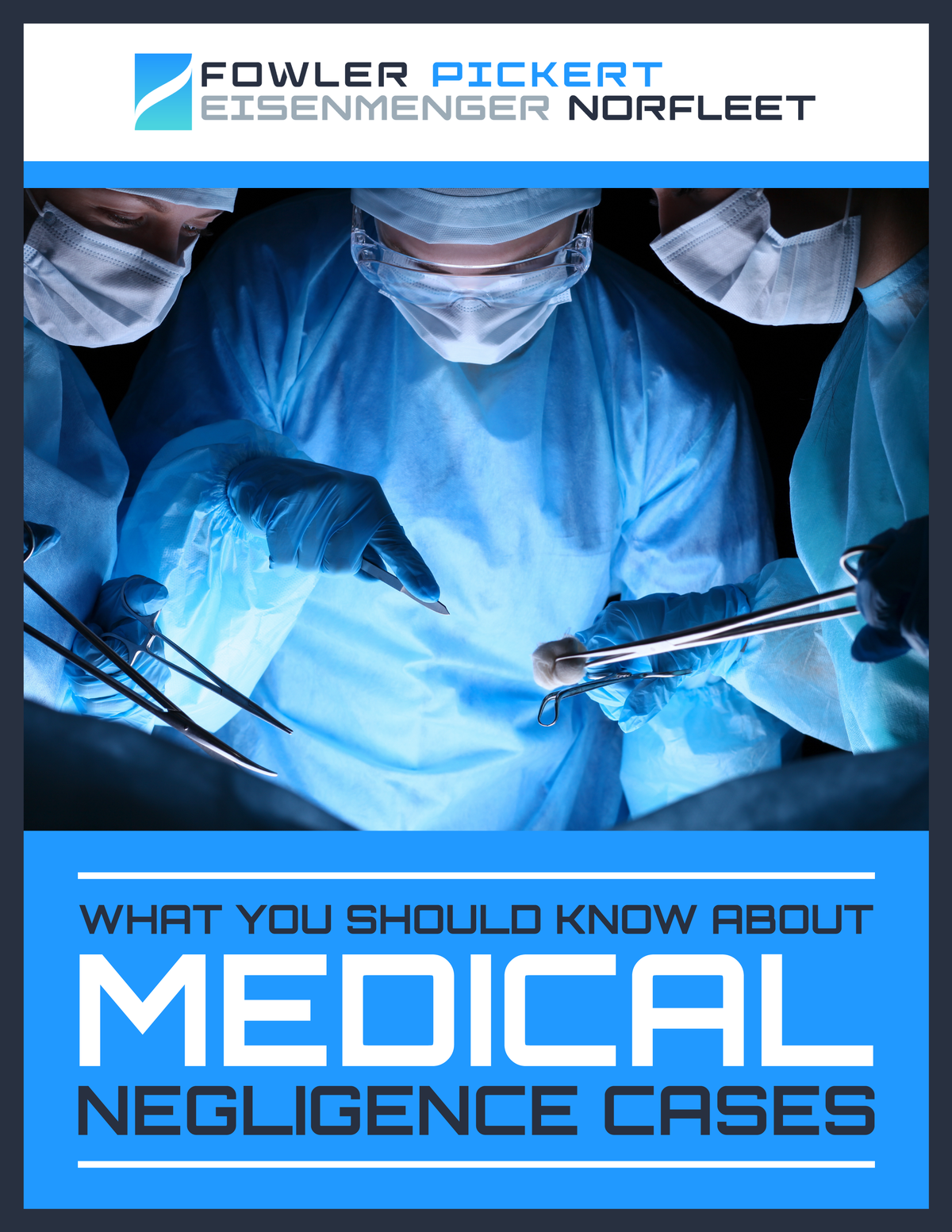 You trusted a doctor, surgeon, or another medical professional to provide the best possible care for you or someone you love. Unfortunately, something went wrong, and instead of getting better, you or your loved one were left with devastating injuries and mounting expenses. Sound familiar? If so, you may wonder what happened, if medical negligence was to blame and whether you're entitled to compensation.
At Fowler Pickert Eisenmenger Norfleet, we understand how distressing it can be when a medical treatment or procedure doesn't go as planned. Our team of experienced Kansas City personal injury attorneys has helped medical malpractice victims understand their legal rights and explore their options for compensation for more than 25 years. We've earned a reputation as accomplished litigators and recovered millions of dollars for our clients.
We wrote What You Should Know About Medical Negligence Cases to provide helpful, easy-to-understand information on the medical malpractice recovery processes in Missouri and Kansas and how our exceptional medical malpractice lawyers can help you navigate them. Learn:
What medical negligence is
The difference between medical negligence and bad outcomes
Who you can hold accountable for medical malpractice
The importance of expert opinion and testimony
What we have to prove and what we could recover
How Fowler Pickert Eisenmenger Norfleet can aid your recovery
What you can do to position yourself – and your case – for success
And much more
Request Our Free Guide to Missouri and Kansas Medical Malpractice Cases
Complete the online contact form to request a complimentary download of our guide,
What You Should Know About Medical Negligence Cases
, to start learning about your rights today.